Pending

121 VICTORY AVENUE
Fayette County $325,000


1654 Square Feet
Property Description
Constructed in the highly-desirable Kenwick area in the 1920's, this bungalow retains all the charm of that time period in its design. The detail of the brick exterior with cut stone sills and lintels exhibit the quality and detail of this historic construction. A three bedroom, two bath home with hardwood floors through its entirety and original wood-burning fireplace make this a warm and inviting home. The upgraded kitchen with a quartz center island, stainless steel appliances, and exceptional cabinetry highlight the modern amenities.
121 Victory Avenue is located near downtown Lexington, the University of Kentucky, and all the unique businesses of Chevy Chase and Walton Avenue.
This home may be for you; come take a look!
For more information, contact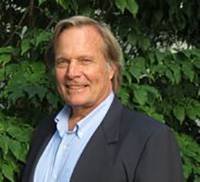 Allen Kershaw
JUSTICE REAL ESTATE
518 East Main Street
Lexington, KY 40508
Phone: (859) 333-2901
Find your place in the Bluegrass