CONTINGENT

PIN OAK STUD
830 Grassy Springs & US 60 (Frankfort Road)

Woodford County $21,496,000


793 Acres
Property Description
Pin Oak Stud offers you a truly unique and exceptional opportunity to acquire one of the finest horse farms in the Bluegrass. Developed into the showcase farm it is today by Ms. Abercrombie and utilizing the best craftsmen and horsemen she could find, Pin Oak Stud offers every imaginable improvement for all facets of the horse industry—stallion, training, broodmare, yearling, isolation, and quarantine barns—in addition to the well‐constructed 5/8's mile dirt track and 5/8's mile grass gallop. Its 793 acres contains a total of 164 stalls in its 13 fabulous barns. The farm is located on both sides of US 60 with 580 acres on the west side and 213 acres on the east side.
Ideally‐situated on the farm in a park‐like setting is the incomparable English‐style main residence designed by British architect Quinlan Terry. In addition to the two‐story manager's house, you'll discover five additional employee houses; a 3,730 square foot brick office of the highest quality construction compliments a farm of this stature.
LISTING NOTE: Our listing is for the entire 793 acres. We have an accepted contract on the farm's 580 acre tract. The east side's 213 acres is not available separately at this time. Call listing agent for any questions.
For more information, contact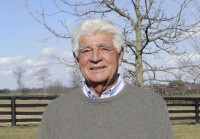 Bill Justice
JUSTICE REAL ESTATE
518 East Main Street
Lexington, KY 40508
Phone: (859) 255-3657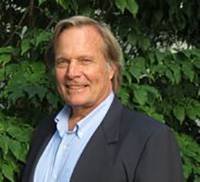 Allen Kershaw
JUSTICE REAL ESTATE
518 East Main Street
Lexington, KY 40508
Phone: (859) 333-2901
Find your place in the Bluegrass