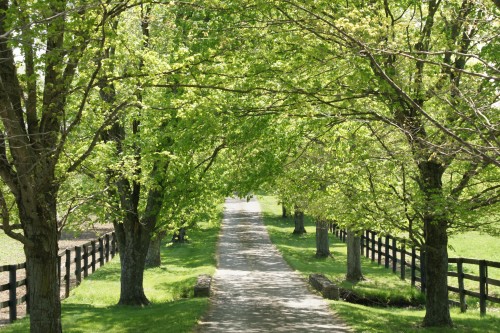 CORNER WOODS FARM
1901 Ferguson Rd

Fayette County $3,870,000


198 Acres
Property Description
Land, knowledge, and heart. That is what grew Corner Woods into one of the most notable Thoroughbred breeding farms in Central Kentucky. Land that produced Champions and Grade 1 winners. But still, a working horse farm offering a beautiful balance of business and family.
Situated along Ferguson and Greenwich Pike the property features four homes and five barns with 50 stalls. A long tree-lined drive gradually reveals the 1866 primary residence built in the style of the Antebellum Period. Positioned at the highest point on the property, the 5200 square foot home provides views of the nearly 200-acre farm.
One step inside the front door unveils the rich hue of the Ash floors milled from logs harvested from the farm itself. The layout of the interior features the traditional double parlor. The symmetrical rooms are spacious with preserved architectural details, pegged doors and square nails.
The property itself is a vibrant working horse farm, with its tree-lined perimeter which lends to a feeling of privacy. The paddocks and fields are interspersed with woods and the five creek beds fill up with water during spring rains. The creek beds feed nearby Goose Creek, which leads to the mighty Elkhorn Creek and Kentucky River.
Corner Woods is a rare gem, enjoyed by only one family since the property came off the original deed. Laden with excellent soils the farm is a proven producer of stakes horses- Informed Decision, Noble's Promise and Stellar Jayne are but a few to grow up on this land.
Corner Woods - a business and a lifestyle!
For more information, contact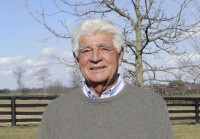 Bill Justice
JUSTICE REAL ESTATE
518 East Main Street
Lexington, KY 40508
Phone: (859) 255-3657
Find your place in the Bluegrass