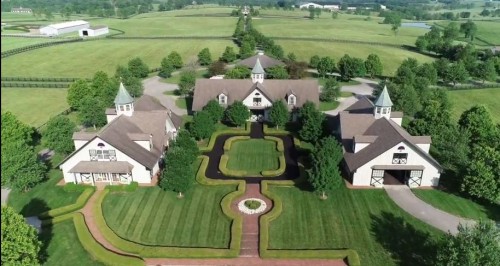 A PORTION OF DIAMOND A FARM
on Steele, McCracken, and New Cut roads

Woodford County $11,767,500


522.75 Acres
Property Description
ABSOLUTELY THE BEST TURN-KEY HORSE FARM ON TODAY'S MARKET
Located in desirable Woodford County, Diamond A counts among its
immediate
neighbors such stalwarts in the horse industry as Coolmore/Ashford, Gainsborough, and Stonestreet farms. The centerpiece of the farm is its office/stallion barn complex which is situated in a well-landscaped courtyard with brick sidewalks and entered through an electronic stone-pillared gate via a mature, tree-lined driveway.
The complex is comprised of an 8 stall stallion barn, a state-of-the-art breeding barn, and an auxiliary 5 stall stallion barn with an adjoining 1,500 square foot office. This complex is very adaptable to a yearling complex as well. Additionally, there are 5 exceptional horse barns with 86 stalls.
The farm is further improved with a large metal hay barn, a metal equipment building, and a shop/maintenance building. You'll also find a very nice manager home (suitable for an owner) with finished basement plus a renovated employee house.
The farm has contiguous frontage (with the exception of a half acre lot) on Steele, McCracken, and New Cut roads.
Quality construction was utilized throughout the farm and they are impeccably maintained.
Main division of Diamond A Farm—478 acres—also available directly across the road.
For more information, contact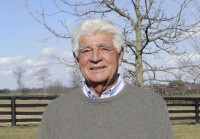 Bill Justice
JUSTICE REAL ESTATE
518 East Main Street
Lexington, KY 40508
Phone: (859) 255-3657
Find your place in the Bluegrass